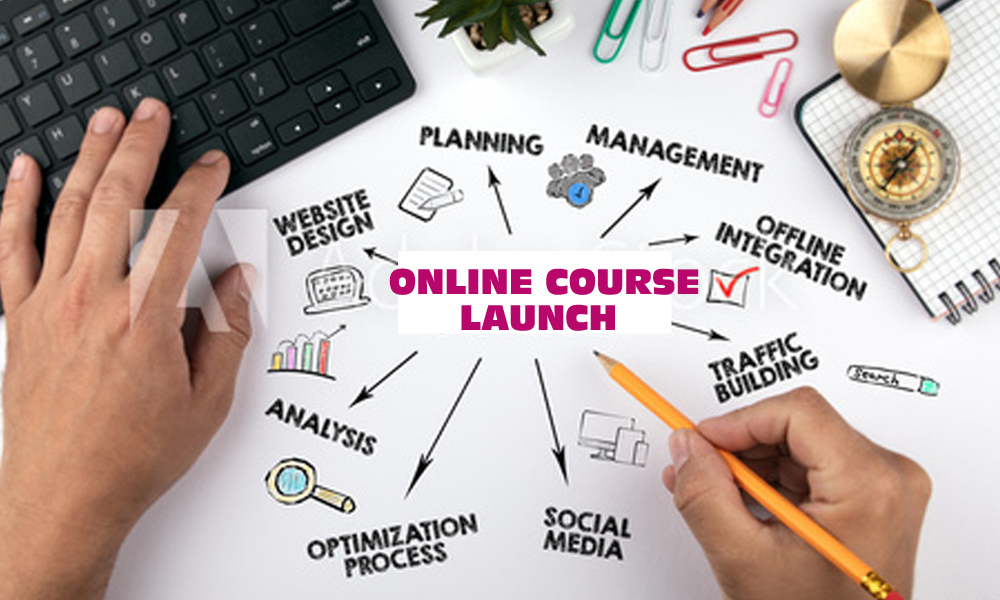 A step by step Practical guild on how to convert your knowledge expertise into a 7 Figure Autopilot Money Making Machine by Creating Online Courses
---
Developing  Digital Courses could be stressful, writer's block is often the common dreadful phenomenon here.
And this could be a discouraging mental lock jam! as this often leads to abandon projects.
Because most times, EVEN IF  You know what you want to write about, expressing it COULD literally become an    insurmountable mountain.

However, the good news is with my Online Course Launch Academy all the hard work has been done for you.
I have provided you with a step by step video course how to create a  PROFITABLE INFORMATION PRODUCT (Online Courses), Practical work book template and reference links that will guild you on how you will seamlessly express your thoughts, develop your Outline modules and Launch your Course in 4 weeks or less.
Moreso, you don't have to think of a platform to host, manage, launch and make sales for your online course as this can be handled right here: https://sellonlinecourse.com on this platform for FREE, with several other added benefits, see this.
So All you need to do is fill in the blanks and your course is ready to fly while you have your sales deposited instantly into your bank account.
If  this sounds like a good idea to you, then sign up right now for the Online Course Launch Academy course while it is still available for FREE.
See you on the inside.
mail@sellonlinecourse.com
CONTENTS
Section 1
Introduction
Free Preview
Profitable Course Launch Academy
---
Welcome to the Profitable Course Launch Academy, over the next 2 weeks, I show you the practical step by step guild on how to launch a 6 figure information business using nothing but your laptop and internet connection.
This 9 module short video beginner course has been designed to show you the secret tools and trade needed to help you monetize your knowledge and earn extra income.
By the end of the 14 days daily lectures, you would have been able to package and launch your information business on this platform effortlessly as you start your journey of making the "air money" online.
Please do go through the Frequently Ask Questions below for further guidance
---
Frequently Ask Questions
Section 2
How to Research and Validate a Niche idea
Lecture 2
Course Validation
Lecture 3
Research Methodology
Section 3
How to Script and Structure your Online Course
Lecture 4
The Oasis Value Secret
Lecture 5
Scripting your Online Course
Section 4
How to Launch your Online Course
Lecture 6
Online Course Branding
Lecture 7
A review of the sellonlinecourse.com platform [Front End]
Lecture 8
A review of the sellonlinecourse.com platform [Instructor's Back-end]
Lecture 9
A review of the sellonlinecourse.com platform [Quiz Page]
Lecture 10
A review of the sellonlinecourse.com platform [Student Back-end]
Section 5
How to Monetize your Online Course
Lecture 11
Driving traffic to your Online Course
Lecture 12
Online Course Types and Sales Strategies
Lecture 13
Pricing Your Online Course
Section 6
Summary and Conclusion